America is vast and varied, with coastlines that stretch for thousands of miles. Among its beaches, there are hidden gems where nudists can bask in the sun and swim freely.
Today, we unveil the 13 best nudist beaches in the US. It doesn't matter if you're a seasoned nudist or someone just looking to try something new; this list offers a beach for every inclination.
1. Haulover Beach – Miami, Florida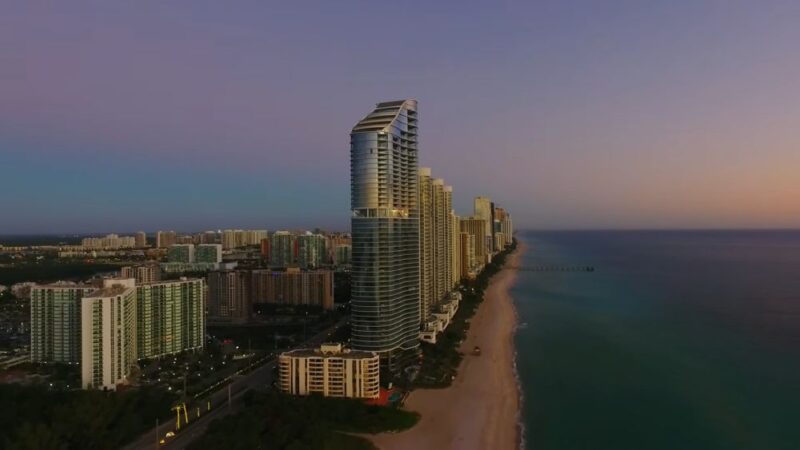 Haulover Beach is one of the most famous nudist locations in the United States. Just north of Miami, it boasts a 0.4-mile stretch dedicated exclusively to nude sunbathers. The local government supports its status, ensuring it's well maintained.
The Facilities
Visitors appreciate this location's cleanliness, family-friendly vibe, and variety of facilities, which include lifeguards, picnic tables, and volleyball courts. Plus, the beach hosts numerous events throughout the year, like the Nude Beach Olympics.
The Bonus
Haulover Beach also provides spectacular views, with crystal-clear waters and a sandy shore. A food truck event every Tuesday evening allows visitors to indulge in various cuisines while enjoying a beach sunset.
2. Black's Beach – San Diego, California
Hidden beneath the cliffs of Torrey Pines, Black's Beach is a secluded paradise, renowned not only for its nude sunbathing but also for its surf breaks.
The Access
Reaching the beach requires a trek down some steep trails, making it less accessible and thus more private. But, for many, the effort is well worth it. Once there, visitors are treated to breathtaking views of the Pacific and the occasional dolphin sighting.
The History
Black's Beach is recognized as one of the first and foremost nudist beaches in the US. Its history is rooted in the free-spirited culture of the 1960s, a legacy that continues to thrive today.
3. Collins Beach – Sauvie Island, Oregon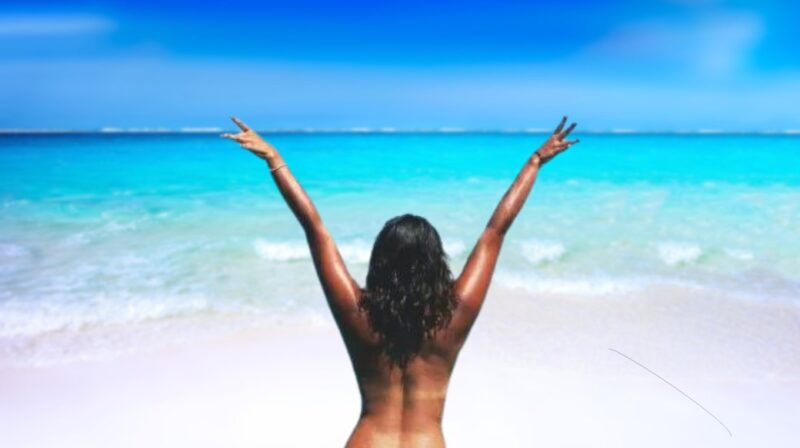 Situated on Sauvie Island near Portland, Collins Beach is a freshwater nudist haven. Surrounded by thick forests and the Columbia River, it offers a serene Pacific Northwest experience.
The Length
Stretching for about a mile, the beach has designated areas where nudity is allowed. Being a river beach, the waters are calmer, making it ideal for swimming.
The Unique Touch
Apart from the nudist experience, Collins Beach is known for its "haunted" shipwreck, which adds a touch of mystery for those exploring the area.
4. Gunnison Beach – Sandy Hook, New Jersey
Gunnison Beach is the Northeast's most popular nudist destination. It's located on the Sandy Hook peninsula and offers a view of the stunning New York skyline on a clear day.
The Facilities
This beach is facilitated with lifeguards, making swimming safer for visitors. It also boasts amenities like restrooms and food vendors.
The Military History
Historically, the area was a military base. Some remnants of its past, like old gunning batteries, can still be explored, adding a unique blend of history to your nudist experience.
5. Little Beach – Maui, Hawaii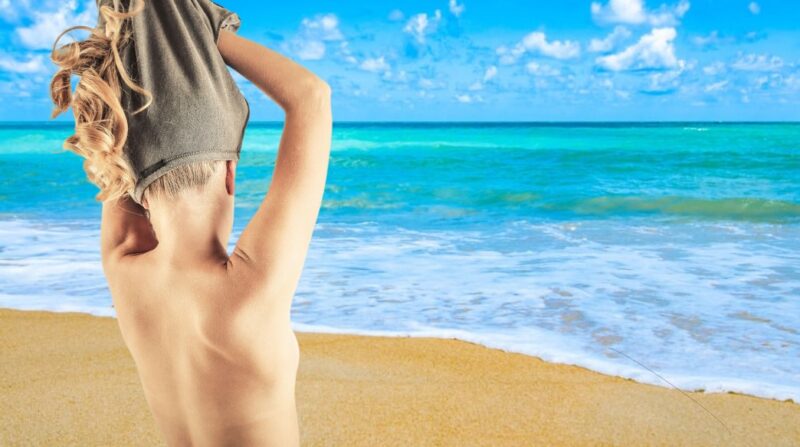 When it comes to picturesque settings, Little Beach in Maui is unparalleled. This Hawaiian nudist haven is surrounded by volcanic outcroppings, turquoise waters, and golden sand.
The Sunday Ritual
Every Sunday, as the sun sets, a drum circle begins, accompanied by fire dancers. It's a magical experience, blending the beauty of nature with human artistry.
The Reminder
While nudity is tolerated, it's essential to remember that it's not officially sanctioned by Hawaiian law. Visitors should always be respectful and aware of their surroundings.
6. Baker Beach – San Francisco, California
Baker Beach offers a unique combination: the opportunity to sunbathe in the nude while enjoying a clear view of the Golden Gate Bridge.
The Vibe
Located within San Francisco city limits, it has an urban vibe. Its northern end is nudist-friendly and tends to be more relaxed and quieter.
The Annual Event
It's also noteworthy for being the birthplace of the Burning Man festival. Though the event has since moved to Nevada, its spirit lingers on Baker Beach.
7. Red Beach – Athens, Georgia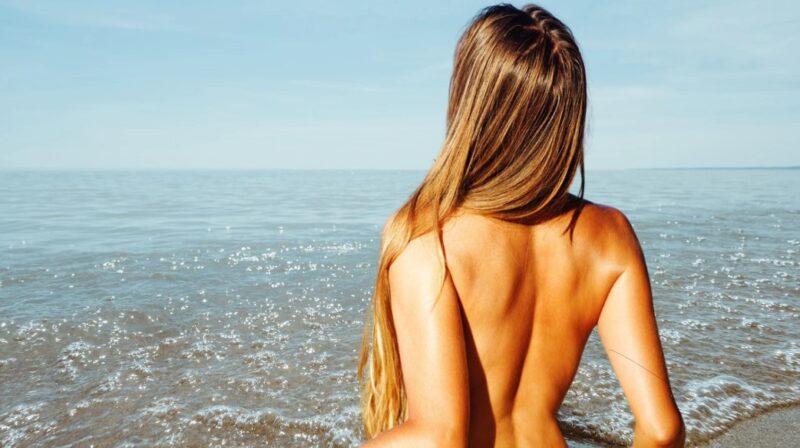 Not all nudist beaches are by the sea. Red Beach, situated near Athens, Georgia, is a freshwater choice for those in the southern US.
The Community
It has a tight-knit community vibe. Regulars often organize events, potlucks, and gatherings, making it a welcoming place for first-timers.
The Surroundings
The wooded surroundings provide ample shade and a rustic charm, different from the typical beach setting, making it a unique nudist destination.
8. Rooster Rock State Park – Corbett, Oregon
Another gem from Oregon, Rooster Rock, is located east of Portland. It's a freshwater beach set along the Columbia River, offering cool, calm waters for bathers.
The Scenic Beauty
The view of the nearby cliffs, especially during sunrise and sunset, provides a serene backdrop. The park itself is massive, ensuring plenty of space for nudists to relax.
The Caution
However, the beach can be rocky. It's advisable to wear footwear when walking or exploring the area.
9. Apollo Beach – New Smyrna, Florida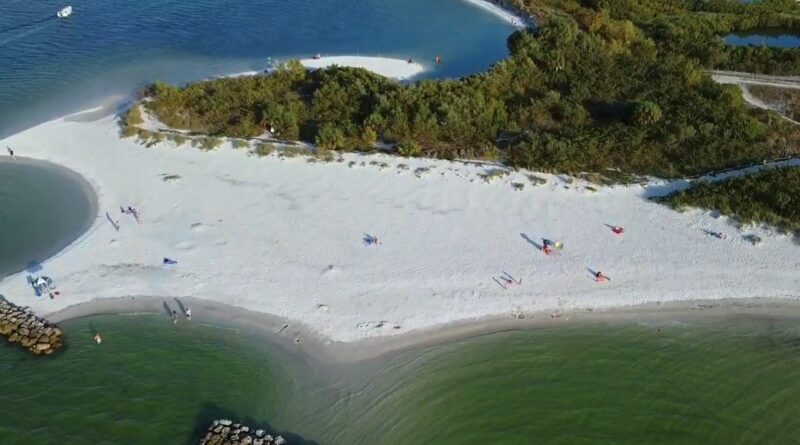 Part of the Canaveral National Seashore, Apollo Beach offers a pristine environment. Its untouched beauty is evident in its clear waters and unspoiled sand dunes.
The Wildlife
While sunbathing, don't be surprised if you spot sea turtles or birds endemic to Florida, making the experience more unique.
The Accessibility
Though located in a more secluded area, the beach is well-marked and easy to find, ensuring visitors can reach this paradise without much hassle.
10. Mazo Beach – Mazomanie, Wisconsin
One might not associate the Midwest with nudist beaches, but Mazo Beach puts Wisconsin on the map. Located on the shores of the Wisconsin River, it offers a freshwater alternative to the ocean.
The Community Events
This place has a community-driven vibe with events like Volleyball Sundays, ensuring visitors can both relax and engage in fun activities.
The Natural Touch
Surrounded by nature, it's not uncommon to spot local wildlife, adding to the immersive experience Mazo Beach offers.
11. Secret Harbor – Lake Tahoe, Nevada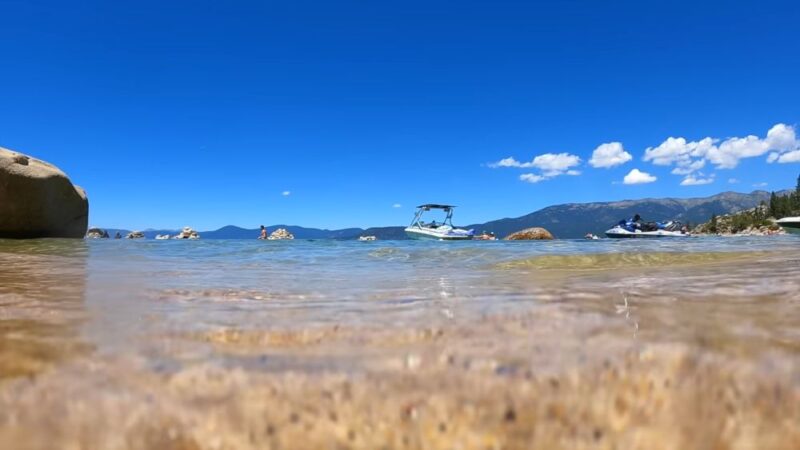 Located on the pristine Lake Tahoe, Secret Harbor offers a unique nudist experience with a mountainous backdrop. It's a freshwater beach, ensuring a chilly yet refreshing dip.
The Secret Spot
Living up to its name, this one is somewhat hidden, providing a more intimate and secluded experience for visitors.
The Clarity
Lake Tahoe is renowned for its clear waters, and Secret Harbor is no exception. The water's clarity adds to the mesmerizing beauty of this nudist haven.
12. Wreck Beach – Vancouver, Washington
Stretching over 7.8 miles, Wreck Beach is one of North America's largest nudist beaches. Though technically in Vancouver, Washington, it's a hotspot for US visitors due to its proximity.
The Diverse Crowd
The beach attracts a diverse crowd, from students of the nearby University of British Columbia to seasoned nudists, ensuring a vibrant and lively atmosphere.
The Sunset Views
Visitors often praise the mesmerizing sunset views, where the sky paints itself in hues of orange and pink, reflecting beautifully on the water.
13. Hippie Hollow – Austin, Texas
Hippie Hollow, located on Lake Travis in Austin, is Texas's premier nudist destination. Its rocky terrain and clear waters offer a unique blend of rugged beauty.
The Age Restriction
It's essential to note that the beach is only open to visitors aged 18 and above. This policy ensures a certain level of privacy and comfort for all its guests.
The Events
The beach is known for events like the annual Nude Olympics, where participants compete in fun activities. It's a mix of sport and laughter, encapsulating the fun spirit of Hippie Hollow.
FAQs
Is it legal to be nude on all beaches in the US?
No, it's not legal. Each state or even individual beaches within states has its regulations regarding nudity.  While the beaches listed in our guide permit nudity, it's crucial to research and respect local laws and norms when visiting other ones.
What should I bring with me when visiting a nudist beach?
When visiting, bring the essentials: sunscreen (especially for areas not usually exposed to the sun), a towel or mat to sit on, water to stay hydrated, a hat or umbrella for shade, and some form of footwear, as many nudist beaches are rocky or have hot sand. Some visitors also bring snacks, books, or games.
Are there etiquette guidelines to follow at nudist beaches?
Absolutely! Some key nudist beach etiquettes include:
Always sit on a towel or mat.
Refrain from staring at others; it's considered rude.
Take photos only with the explicit consent of those involved.
Respect personal space, and don't engage others without their interest.
Clean up after yourself, leaving no trash behind.
Is nudity at these beaches mandatory, or can I wear clothing if I'm not comfortable?
At most nudist beaches, nudity is optional rather than mandatory. Many people start by wearing swimsuits or clothing and then choose to go nude as they become more comfortable. Respect for personal choice is paramount in these settings.
Are nudist beaches safe for solo travelers, especially women?
Most nudist beaches in the US are known for their friendly and respectful environment. That said, safety can vary from one location to another.
Solo travelers, particularly women, should research individual beaches, read reviews, and perhaps visit during busier times when more people are around.
Can I bring my children to nudist beaches?
Many nudist beaches are family-friendly and welcome visitors of all ages. However, some locations, like Hippie Hollow in Texas, have age restrictions.
Always check the specific rules of the beach you're visiting and ensure it's appropriate for children. If you decide to bring your kids, have a conversation with them beforehand about what to expect and how to respect others' privacy.
Final Words
The US boasts a diverse range of nudist beaches, each with its unique charm. Whether you're seeking seclusion, community vibes, or scenic beauty, there's a beach tailored for every nudist's desire. Dive in, and let the sun kiss your skin!
We've recently written about the history of nudism, so make sure to check our article out!